A dear friend of mine recently moved into a 7000 square foot home.
Yes, that does say, "seven thousand square feet". It's an obnoxiously huge home,
but it's beautiful. I joked with her about it being a castle, and I knew that
the
Morgana's Castle
image was the perfect image for the
"congrats on your new pad" card, I was planning to make.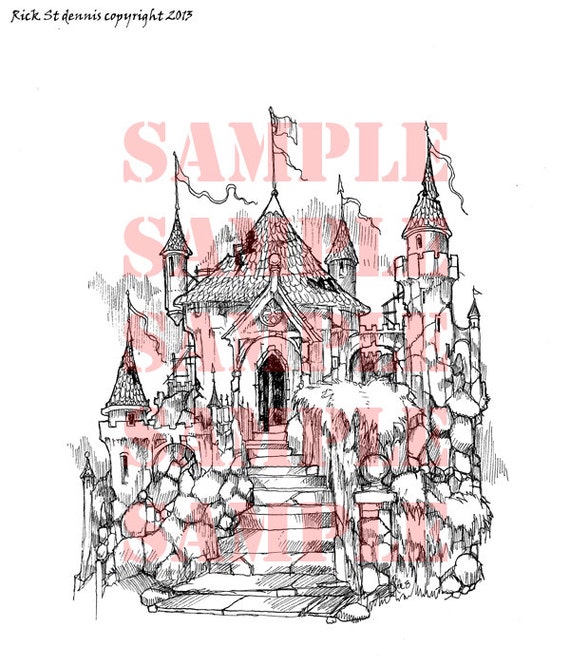 First she tells me that every evening at dusk, they watch the bats fly out from
the back of their property, and out for their nightly feedings.
"They're so cute!" she texts me, one night.
The next night I get a text that only reads: "BAT IN THE HOUSE!"
Not so cute now, are they? Ha!
So I modified the original image to reflect her little encounter with nature.
I have a few random bat stamps, so I added the bats flying from the
roof of the castle. It's a lovely image, even without the addition of the bats.
After coloring everything with Copics, I added a Memorybox die cut and
a Stampin' Up sentiment, punched with a SU oval punch.
My friend loved her card!
and wonderfully strange alternative images he has available.
There is one for every possible occasion!
Thanks for dropping by today. If you have any questions please email me at:
glowreahhh(at)gmail(dot)com.